Getting Started
Menus
Upon starting the game, you're presented with a menu. You can use the menu system to change your video and audio settings, player profile, and controls. There is also a a server browser and server creation menu.
The console
Aside from the menus, the Quake console is the other portion of the game's user interface you'll encounter. Press the tilde (~) key to toggle the console at any point in time. There you may enter commands to configure your custom bindings, options, and See Client Configuration for more information on console commands.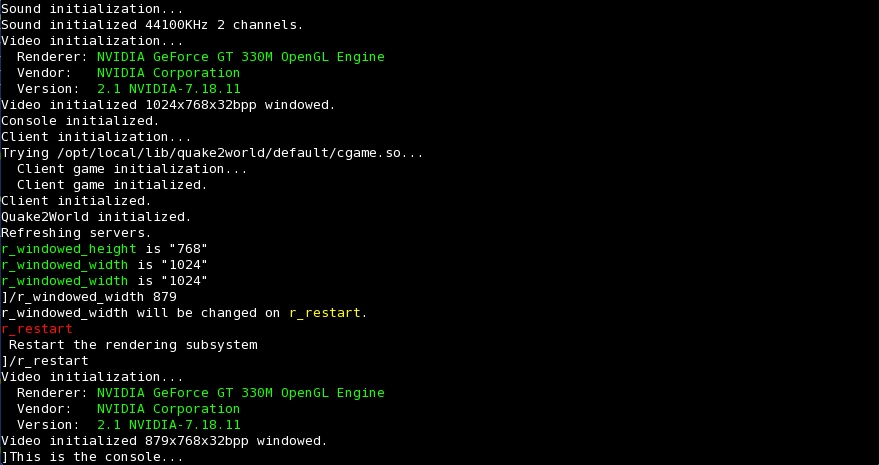 Having a look
To gain your bearings, try viewing a level offline. Go to Multiplayer -> Create, select a map, and click Create. The default controls are W, A, S, and D, and the mouse for aim.